How to get rid of mosquito larvae in a pond?
To permanently eliminate your mosquito problem, you must first identify the source. Even when it comes to getting rid of mosquito larvae in a pond.
Mosquito eggs are laid in standing, stagnant water. These eggs hatch into larvae, the next stage in the mosquito life cycle. If those larvae are allowed to develop unchecked, they will quickly transform into hungry, bloodsucking adult mosquitoes that will infest your home.
Mosquito larvae must cling to the water's surface in order to survive because they require oxygen.
They can breathe through a small tube at the base of their abdomen. Mosquito larvae feed ravenously on algae at the water's surface, only diving down into the water briefly to flee predators above the surface.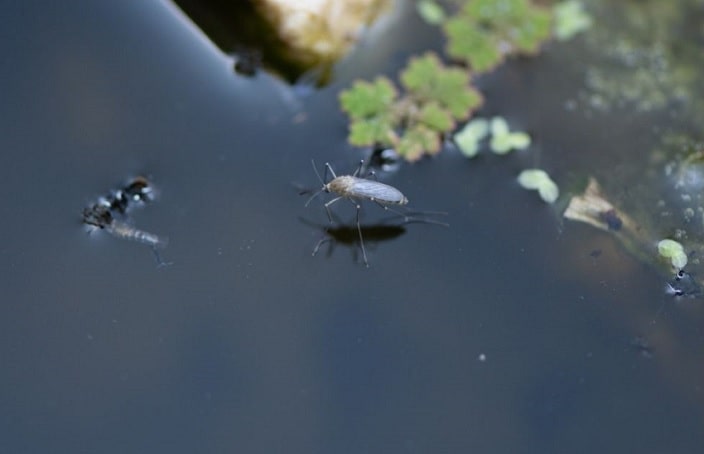 Mosquitoes spend the majority of their lives as larvae, with some species living for as long as 14 days before pupating.
You may be able to get a good look at them because they spend so much of their time at the surface of the water.
You may understand mosquitos as pesky bugs that take your blood and make you itchy with red bumps all over your arms, legs, back, and feet.
What most people do not know is that mosquitoes are the primary vectors for a variety of bloodborne diseases. A couple might ring a bell for you:
The West Nile Virus
Zika Virus
As well the Eastern Equine Encephalitis are among them. 
Mosquitoes aren't just a nuisance. They are also a health risk!
If you discover you have mosquito larvae in standing water, you must deal with them as soon as possible.
What you can do to remove mosquito larvae from your pond?
To get rid of these bloodsuckers you can:
Remove the water 
Use a larvicide 
Use vegetable oil
Use dish Soap
Use cinnamon oil
Use apple cider vinegar
Use chlorine bleach
Remove The Water
This should be the first thing you do when it comes to getting rid of mosquito larvae in your pond. It's probably the most obvious action towards fighting these buggers. Though, you need to eliminate water from not just the pond but all standing water on your outdoor property. 
On your lawn, look for puddles. However, if there hasn't been a recent flood or rain, the puddles indicate that you're over-watering.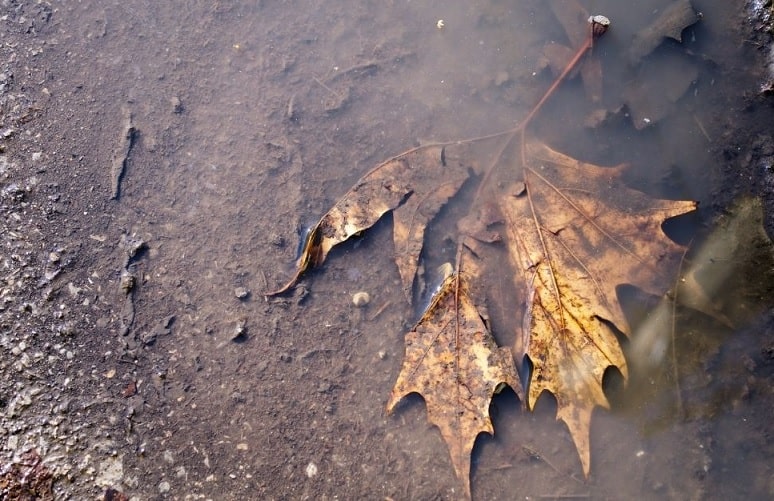 Whether you're watering your garden or your lawn. So, if you water your garden or lawn less frequently, these puddles should go away sooner than later.
Also, keep an eye out for lawn equipment that has been left outside. Lawnmowers, wheelbarrows, and other similar items can fill with water and provide a hot spot for habitat for mosquito larvae.
Other sources of stagnant water include pool covers and boat covers. Dump these out and thoroughly dry them because they are a breeding ground for mosquitos.
Look for buckets, rubber tires, pails, and watering cans that may have been left outside while you're at it. 
Pro tip: If you must leave a bucket outside, turn it upside down to avoid the bucket to fill up with water and become a new home for mosquito
Also, remember to change your birdbath on a regular basis. Because we expect bird baths to be full, we frequently overlook them as a source of standing water.
Use a larvicide 
While getting rid of water is the easiest solution to getting rid of mosquito larvae, sometimes it's not the most practical way to approach the situation.
Some people have very large ponds that were there naturally, man-made and simply not getting rid of it, or you have a family of fish living within it.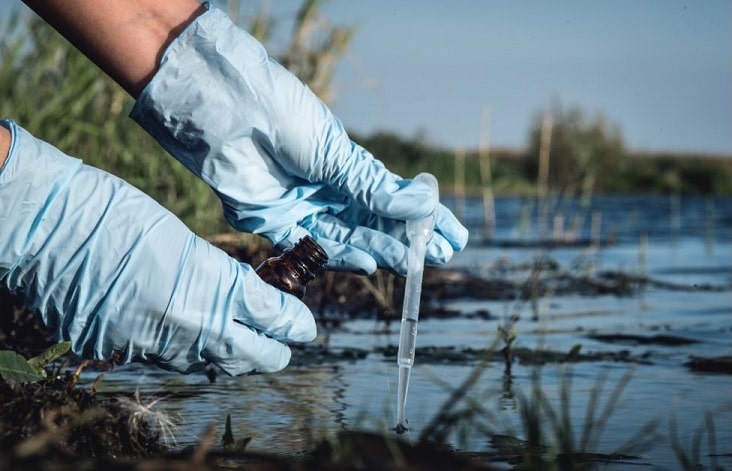 Though, keep in mind that larvicide is not safe for human consumption. So, if you are using the pond as your main source of water, do not use larvicide.
Larvicide is completely safe for fish and with that, it leaves your pond looking beautiful and clean!
Mosquito dunks are the most common form of larvicide. Mosquito Dunks are a non-toxic and safe way to kill mosquitos. They kill mosquitoes in hours and last for 30 days or more by using a bacteria that is toxic only to mosquito larvae.
You can find Mosquito Dunks on amazon! To use Mosquito Dunks just simply drop them into the water sourcing a habitat for the mosquitos. Depending on the type you get the package will tell you the amount it requires.
Use vegetable oil
The best part about this one is most households already have this ingredient! Believe it or not, adding a teaspoon of extra virgin olive oil to a gallon of water, will kill the mosquito larvae almost instantly!
And if not instantly very quickly. How does it work?
The thin oil top layer on the surface will smother and suffocate the larvae, killing them in the process.
Why does this work?
Mosquito larvae breathe in an unusual way. They do, in fact, have snorkels on their backs (weird!). This is why you'll usually find them congregating on the water's surface.
Cutting off their air supply is one method of killing these larvae. That way they won't be able to breathe if they can't penetrate the water's surface. You can simply suffocate them to death this way.
So, to do this you will need to add a component that their breathing tubes can't penetrate and you will do this by coating the surface with any vegetable oil you can get your hands on. You will know you added enough when you can see a visible gloss all over the surface of the water.
The main advantage to using vegetable oil is it's non-toxic and in small amounts, it wouldn't affect your drinking water if where the mosquito larvae are located is where your main source of drinking water is.
Though, it's not safe for fish ponds. So, you need to get rid of mosquito larvae in a fish pond do not use vegetable oil.
To ensure oxygen exchange, fish require their water to come into contact with the air. If you use oil to treat your fish pond, your fish will perish, as will the mosquitoes.
Use dish Soap
Another cheap and easy to access alternative way to kill these bloodsuckers is dish soap. As well dish soap is not as wasteful as one would think.
A single drop of soap is enough to treat a gallon of water. So if you have a 100-gallon pond, use 100 drops of soap.
The advantage of soap is that it's cheap and, at these concentrations, it won't ruin the appearance of your pond. The disadvantage is that it is not suitable for drinking water or for fish.
Use Cinnamon Oil
If you are looking for an environmentally-friendly way to kills these guys then cinnamon oil is a solid choice. The best part is it doesn't just kill mosquito larvae but also the mosquito larvae eggs.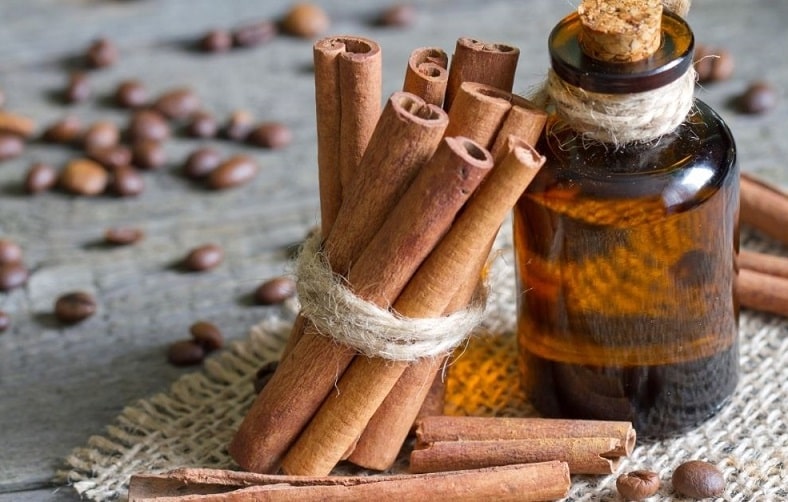 To use cinnamon oil, add a ratio of 15% cinnamon oil to 85% water. So if you have a 100-gallon pond, use 12 ¾ gallons of cinnamon oil.
While cinnamon oil is not toxic to humans, it's not a good choice for fish ponds. Though, if you do not have a fish pond the smell is fantastic! Which adds a pleasant aroma to your entire property as a plus.
Though, you may not want to use it on drinking water. It's not toxic and will not hurt you when you drink it but keep in mind that at 15% it's going to have a strong taste.
Cinnamon oil has also been shown in studies to repel adult mosquitos. While you're killing the larvae, you can also help drive away some of the full-grown bloodsuckers.
Use Apple Cider Vinegar
Another effective and cheap alternative way to get rid of mosquito larvae is to use apple cider vinegar. While it may not be the most popular item in the average household, you can find it at almost any grocery store or online.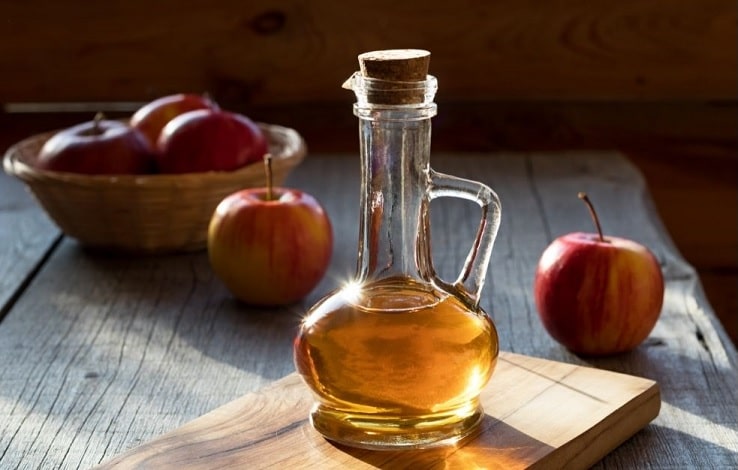 It must be added in the same manner as cinnamon oil, at a 15 percent to 85 percent water ratio. Using any less than that, will not work.
Though be aware that it's not as effective as cinnamon oil. While cinnamon oil works almost instantly, apple cider vinegar takes about 18 hours to be effective.
Again, apple cider vinegar is not an ideal choice for fish ponds because it attacks the mosquito larvae in similar ways, which in summary will also kill the fish populating your pond. But it is completely safe for humans to consume.
Chlorine Bleach
So this is not the most environmentally-friendly method to kill mosquito larvae, but it works miracles.
It is as simple as just pouring some bleach into the water and the mosquito larvae (and anything else living in it) will soon be dead.
It should be a given that this is not to be used on your drinking water because it is toxic. As well, make sure if you have any pets that they do not consume this water. If anything this should be a last resort kind of solution.
So now that you know how to get rid of them.
How to keep mosquito larvae out of your pond?
An ounce of prevention is worth a pound of cure, according to an old adage. What does this have to do with mosquito eradication?
In short, preventing larvae from developing is preferable to killing them once they have established themselves, and there are several reasons for this:
For starters, no eradication method is completely effective. In other words, you'll still have a handful of adult mosquitoes.
Second, prevention is better for both you and the environment. 
A few ways to achieve this are:
Use Water Aeration and Movement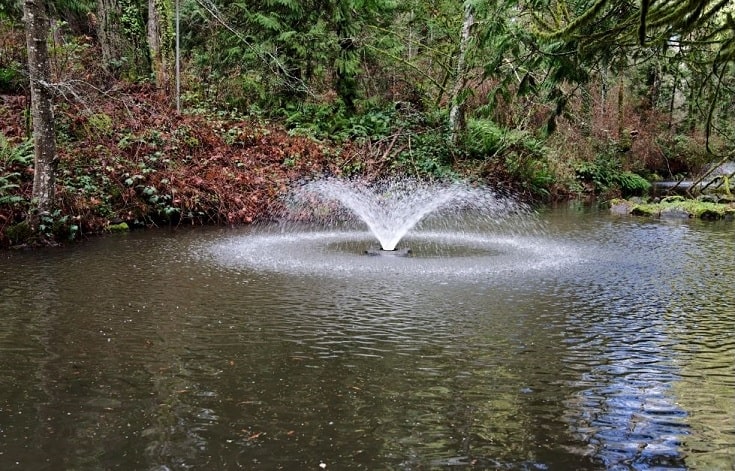 Mosquitos like to lay their eggs in still, stagnant water. Using water aerating or any form of movement stops these pecky bugs to stop laying their eggs
Add mosquito-eating fish to your pond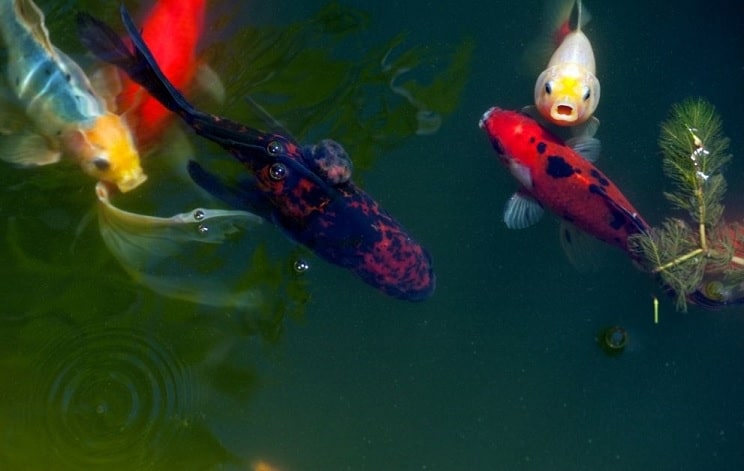 Yes, they exist! Several fish species, including koi, goldfish, bluegill, guppies, catfish, and the aptly named mosquitofish, enjoy eating mosquitoes.
Reduce the vegetation in your pond
Discouraging adults from approaching is an important part of mosquito larvae prevention. Adult mosquitos seek refuge in low vegetation during the day.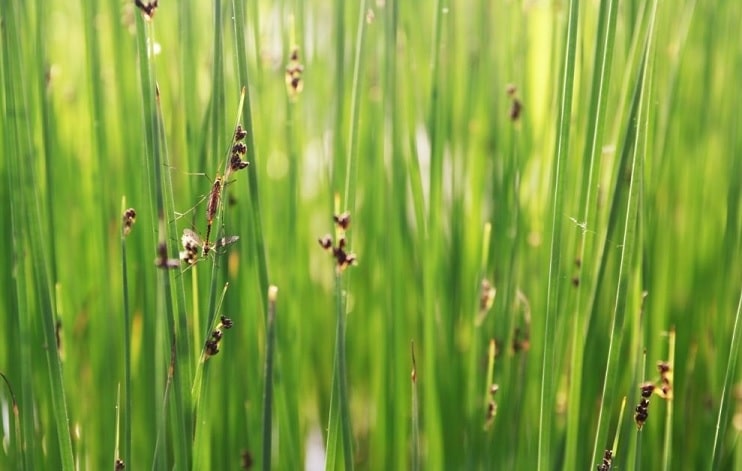 They prefer wet areas, such as those next to a pond. Adult mosquitoes can be encouraged to live elsewhere by removing vegetation around ponds and pools. Not to mention, no adult mosquitos means no eggs!
Hopefully, this info will provide you with the 101 on how to get rid of mosquito larvae and how to maintain them being gone. Please remember that if you have mosquito larvae you need to get rid of them immediately because they are not just annoying bugs, they carry serious diseases.