How to Make Your Aluminum Awnings Look Better?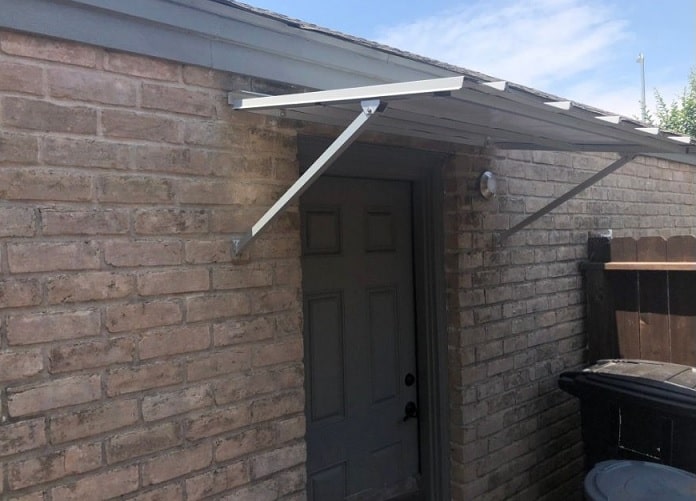 Aluminum awnings are great additions to any home or business that wants to add some elegance and style.
They usually last for a long time, but after a certain period, there's a possibility that they'll begin to look old and worn out. Restoring your aluminum awnings will give them the same look and feel they had when they were brand new.
An aluminum awning requires very little maintenance. Most of the time, all you have to do is keep it clean and inspect it once every few years to ensure that no damages have occurred.
If your aluminum awning becomes rusty or discolored, you'll need to clean and repaint it to elevate its look.
Why Aluminum Awnings?
Aluminum awnings might not seem like a big deal, but they can actually change the way your home looks. They're a super affordable addition that adds a lot to any kind of house.
A well-installed aluminum awning offers excellent protection from both rain and heat/sun. As a result, owners enjoy a significant amount of energy savings thanks to the reduced need for air conditioning or heating. This period of cooler temperatures also provides an opportunity to lower your electricity bill.
At first, aluminum awnings only came in white, but today you can choose from many different colors. Aluminum awnings are also available in a variety of sizes to fit any size porch or patio.
An aluminum patio awning can give your home a brand new look and make your outdoor living space much more enjoyable.
Most importantly, aluminum awnings are easy to install and maintenance-free.
Do Your Aluminum Awnings Need a Makeover?
Aluminum awnings are made to be highly durable, corrosion-resistant, lightweight, and easy to maintain. They are also meant to maintain the same appearance throughout their lifetime.
But how do you know when your aluminum awnings need a makeover?
A 20-year-old aluminum awning may look fine, but it's no longer in top condition. A lot of factors can contribute to this decline, such as sun damage and water damage. The best way to check if your awnings need a makeover is by inspecting them for dirt, rust, and moss.
Fading and peeling off of paints as well as physical deterioration such as the formation of cracks or dents are also an indication that your aluminum awnings require a restoration.
This said, here's an easy four-step process to make your aluminum awnings look better.
1. Remove Moss, Rust, and Any Chalky Material from Your Aluminum Awnings
Removing moss
Moss grows on metal surfaces, especially on aluminum awnings, because the metal attracts moisture.
The best way to remove the moss is to scrub it off with a pressure washer fitted with a nozzle that sprays water at low pressure and high volume. You can also use a wire brush to remove the moss.
Removing rust
Metal oxidizes over time, and the rust film needs to be removed if you want to restore it to its original color.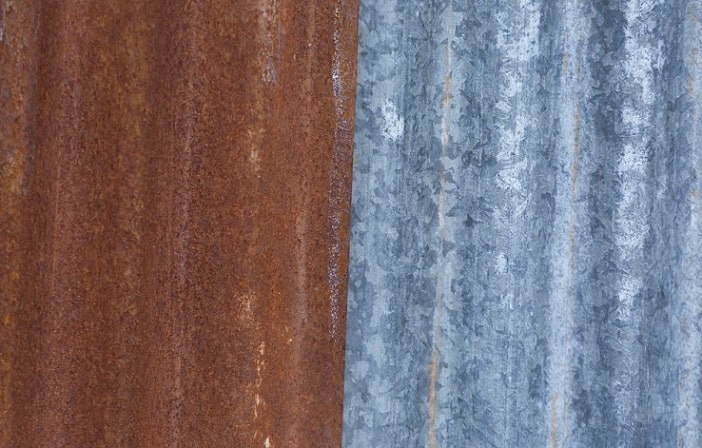 Scrape off loose rust gently with a wire brush or steel wool. Use a hand sander to remove the rest of the rust and smoothen the surface for the subsequent processes.
Removing aluminum corroding
When insufficiently protected aluminum is exposed to external conditions for some time, it may corrode. The aluminum corrosion is what appears as a chalky material. To start the restoration process of your aluminum awnings, you must first remove this chalky substance entirely.
There're some products such as Trisodium phosphate made specifically for this purpose. You can purchase this chemical from your local store. Remember to follow all the manufacturer's recommendations when using this chemical.
2. Clean Your Aluminum Awnings
Here's the ultimate step-by-step process you should use to clean your aluminum awnings:
Use basic scaffolding to access your old, dull aluminum awning. If your awning is detachable, it'll make the makeover steps discussed below a breeze.
Remove all the items (flags, lights, planters) attached to the aluminum awnings.
Use a garden hose to spray the tip of the aluminum awnings with water. This will get rid of debris and loose dirt.
Spray the underside of the aluminum awnings and brackets as well.
If there's furniture below, work around it to ensure that you don't overly soak it with water. Alternatively, you can remove it and return it once you're done.
Put water in a bucket and add standard dishwashing liquid
Dip your long bristle brush into this solution and use it to clean every face of the awnings, the brackets, and the underside. (a brush with an expandable brush could be perfect for this task).
If you have significantly oxidized aluminum awnings, you can use diluted vinegar, bleach, or acetone.
Whenever there're some trouble spots, take care of them individually until they're entirely gone. Spray an all-purpose bathroom cleaner on the tough stains, let it sit for about 10 minutes, then use hot water and your brush to lift it.
Use your garden hose again to rinse everything up.
Can you pressure wash an aluminum awning?
Yes, but cautiously. Ensure the pressure is never above 100psi for your aluminum awnings. Anything above this will damage the metal and beat the initial purpose of restoring it.
3. Paint Your Aluminum Awnings
Before discussing the best painting method for aluminum awnings, let's first handle some basics.
Paint to use for aluminum awnings?
Oil-based paints are perfect as they adhere perfectly to aluminum. If you need your aluminum awning to dry faster use acrylic paint. Acrylic paint also withstands outdoor elements perfectly and will stay for a long time without fading.
Best paint color for aluminum awnings?
Bold colors go well with aluminum awnings. In this regard, you have color options such as black, navy blue, dark grey to choose from.
What amount and cost of paint will you use for a standard 12ft by 8ft awning?
¼ gallon or a quart of paint is enough for a standard-sized aluminum awning. The cost per gallon of paint is about $40, so you should expect to spend around $10 on paint for a standard-sized awning.
Here's the simple process to follow to paint your aluminum awnings:
Apply an oil-based primer to guard the aluminum awning against the harsh weathering effects. Apply the primer to the aluminum awning well and let it dry for 6-48 hours before painting.
Note: With proper cleaning and a good primer, you won't have the problem of paint not sticking to your aluminum awnings.
Cover the areas you don't want the paint to splatter with painter's tape.
Start at the top while spraying side to side until the entire awning is covered.
Let the first layer dry then apply a second coat to round up the process.
Can you spray paint aluminum awnings?
Spray painting should be the go-to method for aluminum awnings. This is because the pitch of typical awnings doesn't allow for easy brush or roller painting– with these methods, it's not uncommon to miss some paint drips. Spray painting will also allow you to lay the coats of paint quickly.
4. Decorate Your Aluminum Awnings
Aluminum awnings can add some great curb appeal, and decorating them will make things look even better. Here are the top ways to decorate your aluminum awnings:
Lights
If you have aluminum awnings on your house, decorating them with lights is a great idea. Not only does it look nicer, but by doing so, you can give your home an inviting feel.
The first step is to measure the length and width of the awning. Then, purchase decorating lights depending on the size of the awning. Next, attach the lights with wire nuts and secure them with duct tape. Turn on the lights at night and enjoy your new clean awning look!
Try to use LED lights because they last longer. They are also easier on the environment.
Planters
You can use any type of container to create a growing beautiful 'garden' on your aluminum awning. Some work better than others, depending on the size of your outdoor space and the amount of sunlight your awning receives.
For instance, large-scale planters like wood crates or barrels with metal legs are great for planting large, leafy plants like palms, bromeliads, or ferns. Slim planters that hang from your awnings are great for small climbing or hanging plants.
If your aluminum awnings are just under the windows in your home, you can have a planter box on either side of your window.
Flags
Adding a flag to your aluminum awning will add an elegant and patriotic look to your home.
Flags are available in all colors, and many have engravings or designs on them. They can be purchased with grommets already installed, or you can buy flags that already have holes in them, called flags with staff.
You can also get custom-made flags if you want something that no one else has.
Benefits of Restoring Your Aluminum Awnings
Increases the value of your home
Your home's curb appeal and value will increase with an attractive aluminum awning installed on it.
They provide shade and protection from the sun while allowing you to enjoy the view, even when it's raining or snowing outside. All these features can attract home buyers if you're trying to sell your home.
Economical than buying a new awning
If you do a makeover on your aluminum awning, then you'll undoubtedly save money over buying a new one.
The cost of restoring an existing awning is lower than the price tag on a brand new one. So if you're working on a tight budget but still want to elevate the look of your home, consider updating the look of your aluminum awnings.
Increases the lifespan of your aluminum awnings
Aluminum awnings are designed to last for decades, but that doesn't mean they last forever.
Many homeowners neglect their aluminum awnings only for damage to occur and reduce their lifespan significantly. A good restoration will definitely increase the life of your awning.
How can you make aluminum awnings look new again?
The easy and inexpensive thing you can do is clean your awning thoroughly. This is important because dirt and grime build up over time and make your awnings look old and worn out.
Cleaning aluminum will deal with debris, dirt, grime, and rust. You can repaint your aluminum awnings to restore their pristine condition.
How long will aluminum awnings last?
With proper maintenance, aluminum awnings will last 25 years or longer. The lifespan of your aluminum awning depends on where you put it. If it's in direct sunlight or other severe weather conditions, it will wear out faster.
If you live in an area with extreme heat or cold, that also affects the life of your awning. Keeping your aluminum awnings in tip-top shape will increase their longevity and extend their life.
How do you keep aluminum awnings shiny?
Aluminum awnings are beautiful, but they rust and get dull easily. It's essential to clean them regularly, scrubbing with a brush and soapy water at least once a month. A pressure washer (100psi or less) is another option that'll make them super-shiny at the same time.
Are aluminum awnings out of style?
Most people think of traditional wooden or vinyl awnings when they hear the word 'awning', but there are also aluminum awnings that have unique benefits. These are less common than wood or vinyl, but they're still popular and can be great additions to your home.
Can you use latex primer on aluminum awnings?
The simple answer is No. Latex contains ammonia, a chemical that reacts with an aluminum awning to produce aluminum hydroxide and hydrogen gas. This is essentially a corrosion reaction that means damage to your aluminum awnings.
Conclusion
Aluminum awnings can be restored in order to look new again. And if your aluminum awning is not yet that old, then it can be restored to the condition it was in when you first purchased it.
By following our 4 steps guide as well as the crucial tips in this guide, you'll be able to make your aluminum awnings look better.